Chandrashila
How about traveling to the Moon Rock? No, this isn't some moon expedition. The Moon Rock is very much located on planet Earth. We are talking about Chandrashila, which means "Moon Rock"! This is one of the most popular treks of the Himalayas, located at a height of around 3690 meters (12,110 feet) from sea level and 1.5 km from Tungnath temple.
History
A legend goes that Lord Rama, after defeating Ravana, meditated on Chandrashila. Another legend goes that the Moon God Chandra did penance here.
Yet another legend says that Ravana did penance here to please Lord Shiva.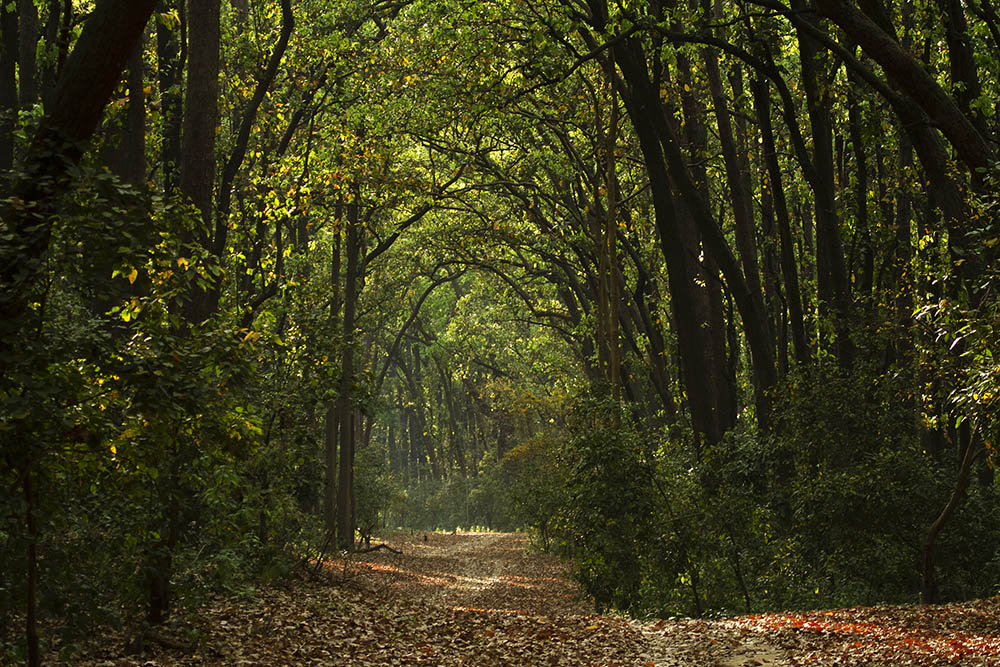 What's Special
Divine vibes
With Lord Rama, Moon God, and Ravana all coming here to meditate and intensify their powers, the place truly is bestowed with divine powers. People looking for tranquility and a need to experience the Divine must certainly come here and soak in the powerful vibes.
Panoramic view of the Himalayas
Chandrashila provides a surreal 360-degree view of the grand Himalayas, including peaks of Kedar, Nandadevi, Trisul, Bandarpunch, and Chaukhamba. The sight is so spectacular you would feel you are in heaven. It is hard to describe the exact feeling in words. You need to be there to feel it!
Rhododendron forest
The trek features a lush rhododendron forest. Rhododendron in Latin means "red tree." The entire area is filled with red flowers and its contrast with white snow during winter creates a stunning view. You seem to have entered a fairytale.
You will find various shades of reds and pinks here. Trees are of varying sizes. Rhododendron shrubs are aplenty. There are scarlette hues, bright pinks, and occasional yellow blooms too. White flowers are also present. It's exceptionally beautiful!
Do you know the Indian Himalayan area houses 87 species of rhododendrons?
The other unique features of this trek include:
Chandrashila lies 1.5 km from Tungnath temple, which is the highest Shiva temple in the world.
The place is paradise for bird watchers.
It features picturesque meadows.
The peak features a temple devoted to Goddess Ganga.
You will also find another small peak, which is called Ravan Shila. This is the place where Ravana did penance. This peak is also called Rudramukhi, as you can sight Lord Shiva's face in the mountain.
Things To Do
Chandrashila is a trek holiday. So make sure you are fit enough to trek the peak. Please consult a doctor before you pack your bags.
The total distance of the trek is 5km.
The trek begins at Chopta, a beautiful and secluded hill station of the Garhwal area. You first trek to the Tungnath temple from here. The temple is 3.5 km from Chopta hill station. Chandrashila is another 1.5 km from Tungnath temple. This trek path is steep.
Trek level: Easy to moderate, however, it becomes steep after Tungnath.
You can do this trek anytime of the year. In winter, you need to be extra careful and hire a guide because the entire trek path is covered by snow. Chopta road is usually closed during winter. Trekkers must take another route from Deoria Tal to Duggalbitta and then to Tungnath and Chandrashila.
Accommodation
No accommodation is available at Chandrashila peak. You can stay at Tungnath, but here too, lodging is limited in an ashram and no advance booking is available. Chopta is the best place to book your accommodation.
Essentials To Carry
Pack enough thermals and warm clothes. Day temperature here is between 8 and 15 degrees Celsius. Night temperature is between -5 and 3 degrees Celsius.
Pack plenty of dry food like biscuits, cakes, dry fruits, nuts for energy. No food is available at Chandrashila peak. Local food is available at Tungnath, that too, only from May to October. Eat heartily at Chopta. Those coming in winters need to have enough food and water.
First aid kit.
Emergency medicines.
Trekking shoes.
Litter bags.
All trekking essentials.
Please carry enough cash. No ATMs are available in Chopta and on the trek route. The nearest ATM is in Gopeshwar.
How to Reach?
Chopta is well connected through rail, road, and air. You can easily come here from Delhi or Haridwar. Chopta lies around 226 km from Haridwar (8-10 hours' drive). Plenty of taxi and bus services are available from Haridwar. Those traveling in private vehicles should drive on NH-58 till Rudraprayag. Then take the Kedarnath route and a right turn to Ukhimath. Chopta is 29 km from here.
Those taking the air route can reach Dehradun's Jolly Grant airport. From here, travel by road.
The nearest railway station is in Rishikesh, around 209 km away.
Best Time to Visit
Anytime of the Year. In winter, Chandrashila is covered with snow and requires a guide to trek. Chopta road is closed. Take a different route.
Your chance to bask in the divinity of Himalayas is here!